Use the link below to check out the latest Job Openings in the Harrisburg School District. 🐾 Classified Openings - Current School Year • Part-Time Kitchen Assistant • Night Cleaning Crew (2 positions) • Special Education Assistant 🐾 Certified Openings - 2021-22 School Year • Math Interventionist/Instructional Coach • Journey Elementary • Art Teacher • Music Teacher • School Counselor
https://harrisburgsd.tedk12.com/hire/index.aspx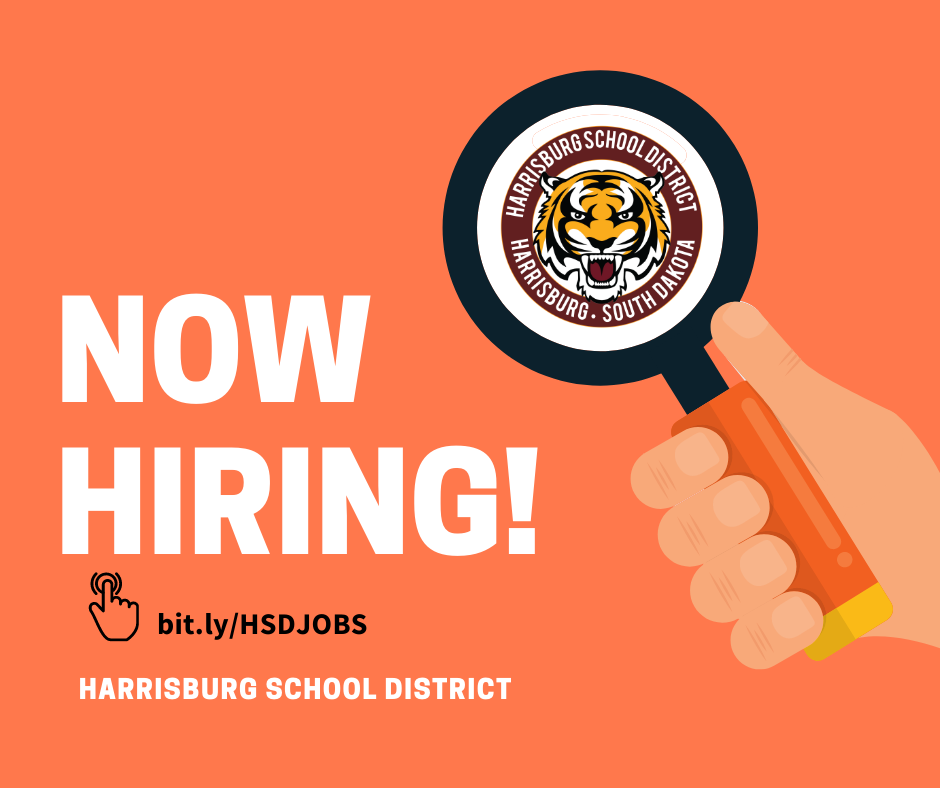 UPDATE: There will be NO SCHOOL today, Friday, January 15th. No breakfast will be served and there will be no before or after school childcare.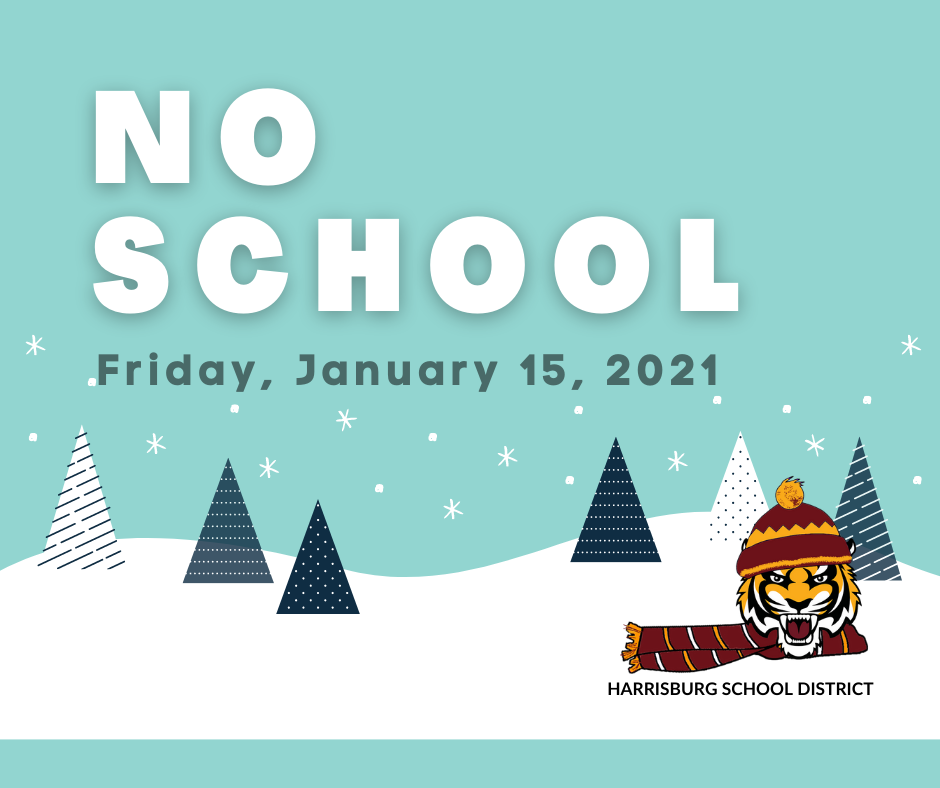 There will be a 2-hour late start tomorrow, Friday, January 15th. No breakfast will be served and there will be no before school childcare.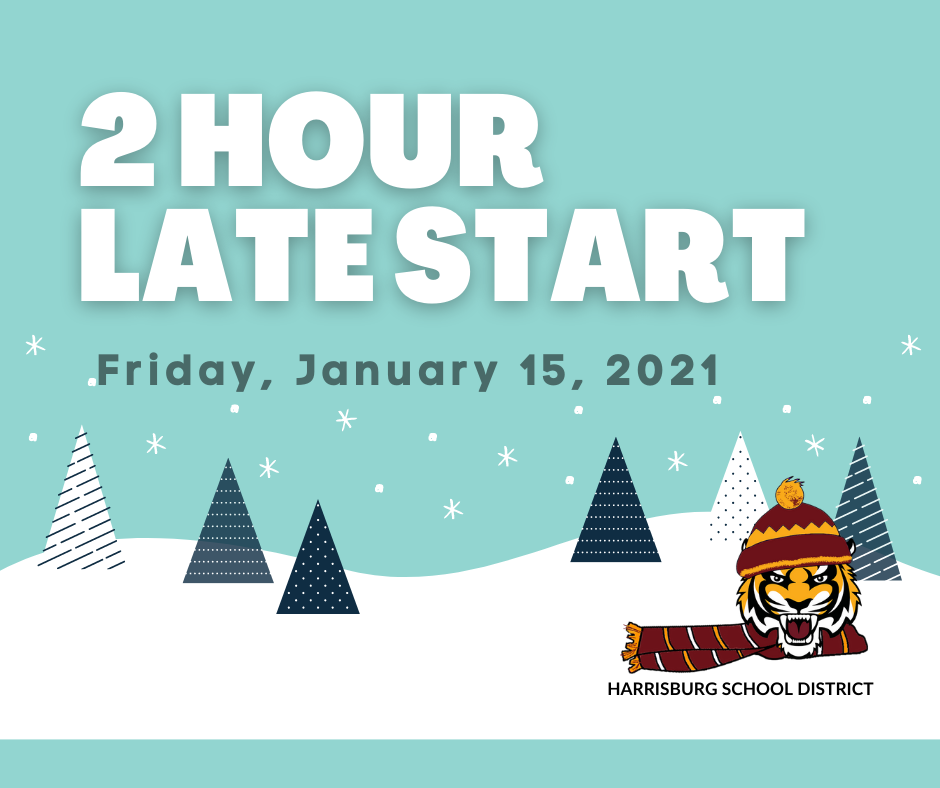 We are in need of Clorox Wipes, kleenex, and hand sanitizer in the classrooms. Any donations would be greatly appreciated.

Fifth-Grade Parents--check out the NMS website! On the "Current Students" tab we have a page called "5th to 6th Transition" which has all of the information we have emailed out and a recording from last week's virtual meeting!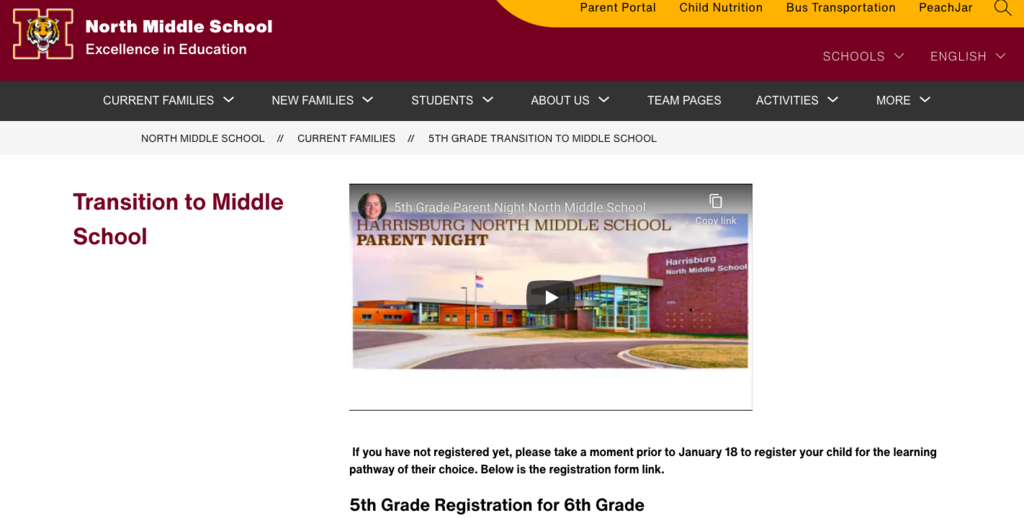 Fifth-grade parents: We invite you to attend our Virtual Informational session Thursday, January 7 from 6:00-7:00pm to learn about learning pathways offered at NMS Zoom Link:
https://sdk12.zoom.us/j/99531958826

Shout Out to our North Middle School recipients of the Patriot's Pen Award! Congratulations to all of you! 1st place- Abigaelle Pilaz. 2nd Place - Kennedy Cauwels. 3rd Place - Lunden McCloud. 4th Place - Kailen Lundquist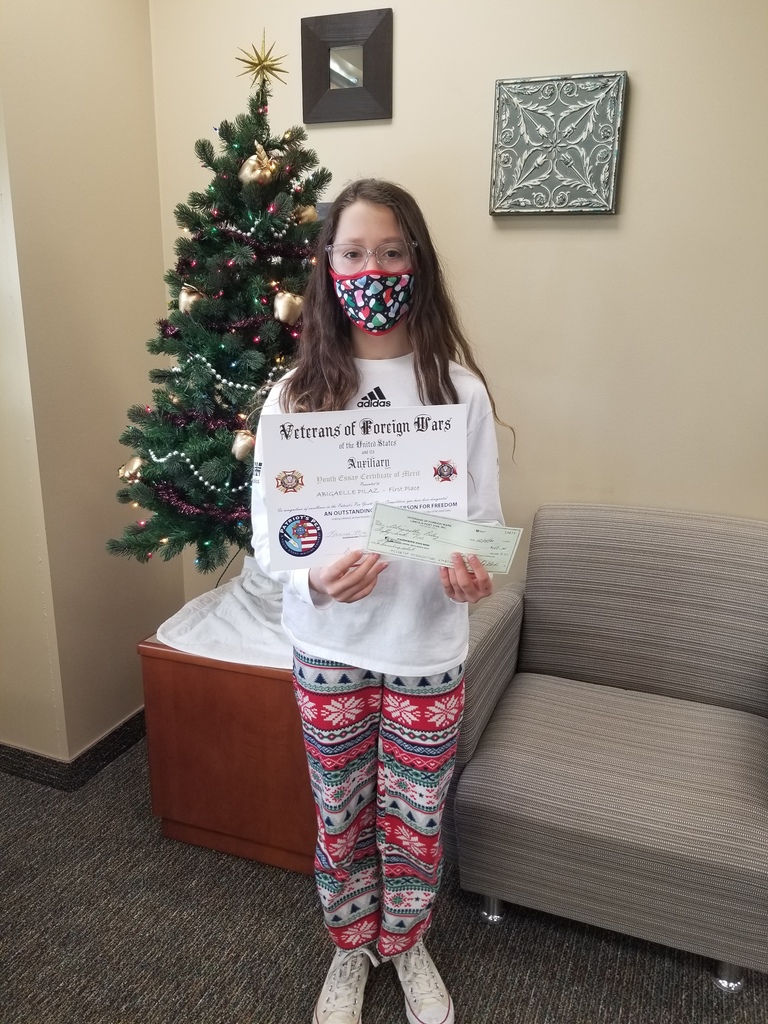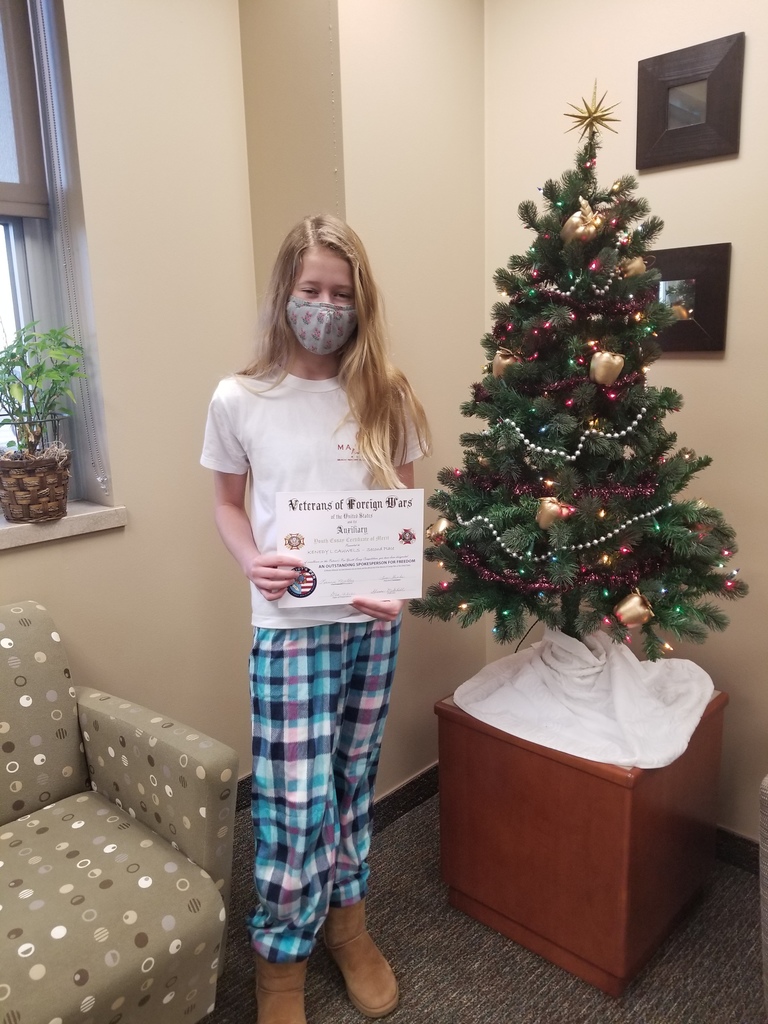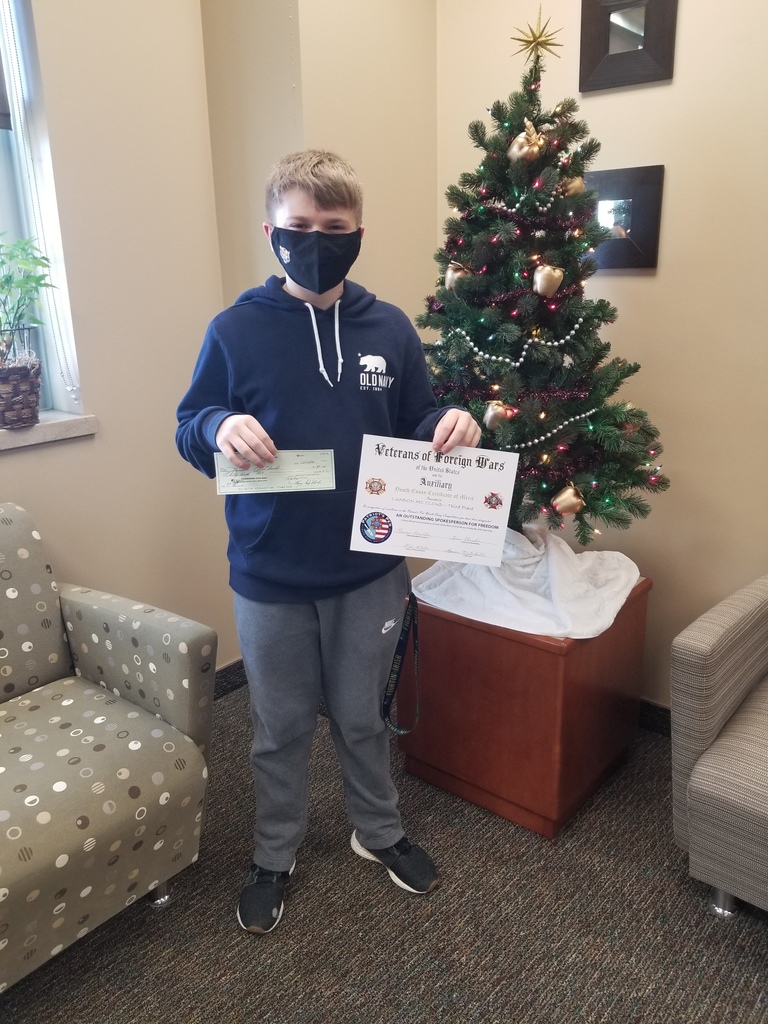 ⚠️ 8th Grade Parents: The HHS Pathways/Registration meetings scheduled for Wednesday, December 16th, and Wednesday, January 6th have been moved online ONLY. Please see tomorrow's PeachJar flyer or visit
https://bit.ly/HHS8thReg
for full details.

HNMS Families our Change Challenge will run from December 7th-11th. All funds support Harrisburg Families in need All Change supports your teams total Paper money can be used against other grade levels. The winning grade will receive special Prizes Good Luck!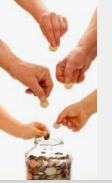 Attention 8th grade families: Pathway information nights with Mr. Rollinger at 7:00 p.m. Presentations will cover TL, CL, Advanced Learning pathways, Dual Credit and Early college opportunities. Wednesday, December 16th, at the HS PAC Wednesday, January 6th, at the HS PAC


We are in need of gift card donations to assist Harrisburg families this holiday season. Gift cards in $25 increments are preferred, but any amount will do! Please drop off your donations in care of the Counseling Department at school by this Friday, December 11th . Thank you! ♥️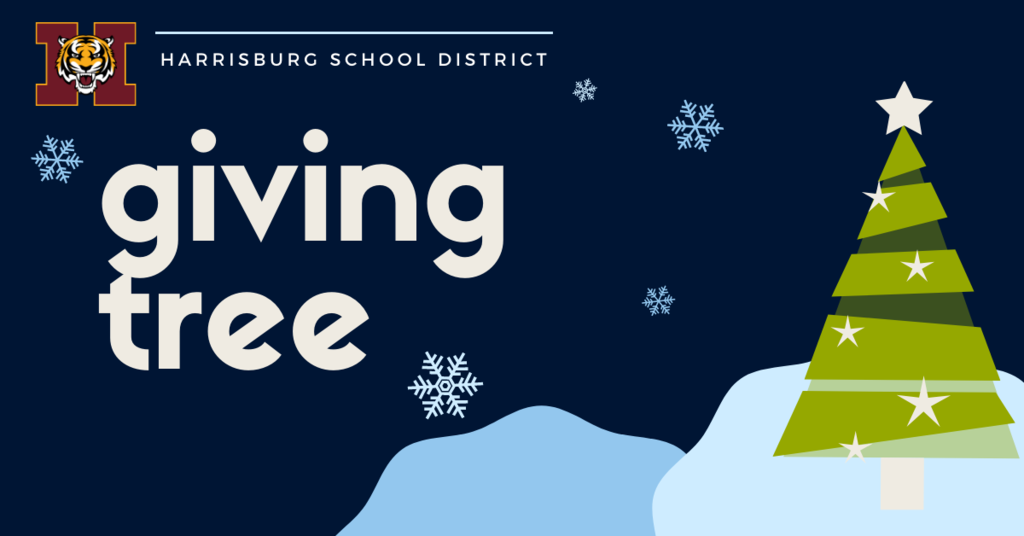 Tomorrow, Friday November 20th, is the last day for our Annual Food Drive. This year more than ever, families are in need of canned foods, boxed foods and paper products to help furnish a meal for the holidays. Please consider donating to families in need.

Masks: We are seeing a large number of learners coming to school without masks. It is a requirement for them to have a mask on in the halls and during other parts of the school day. This not only helps prevent spread but it can mean the difference between required and recommended quarantine if exposed. We need your help making sure your learner is coming to school with a mask and wearing it throughout the day.

Come and see the HHS Drama Club production of FLASHBACK: A Musical Revue on Monday, November 9 @ 6 and 8 in the HHS PAC. Goodwill donation at the door. Masks required for all audience members. Reserve your tickets here:
https://www.vancoevents.com/DCZ
.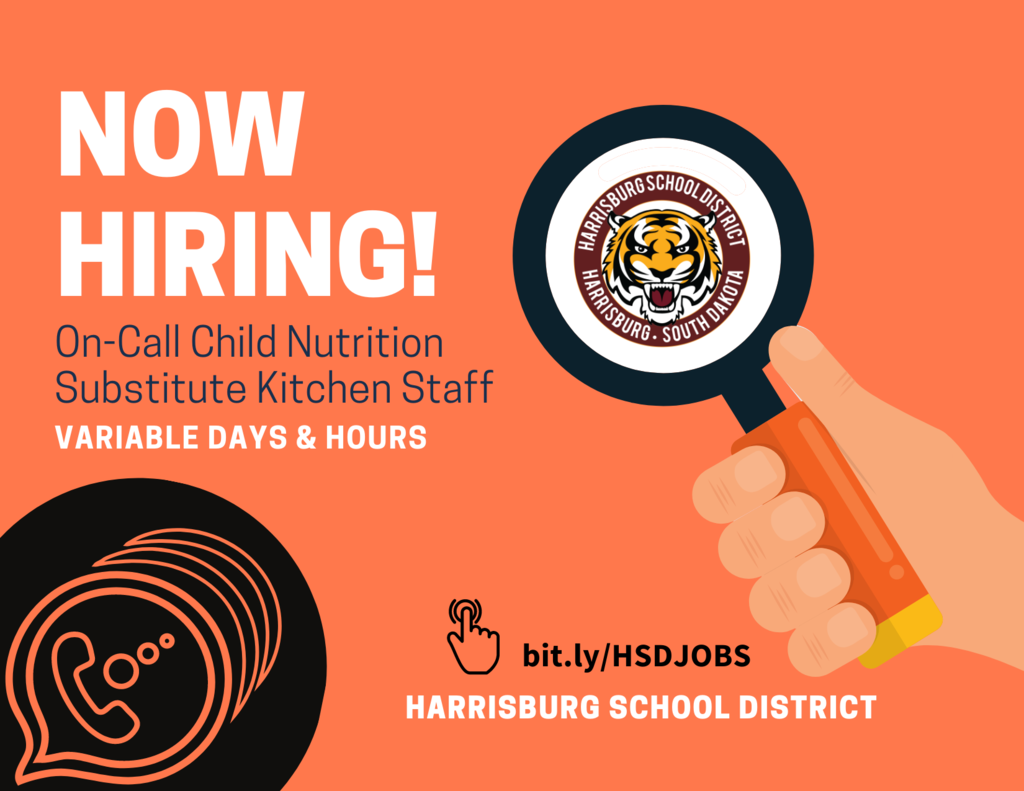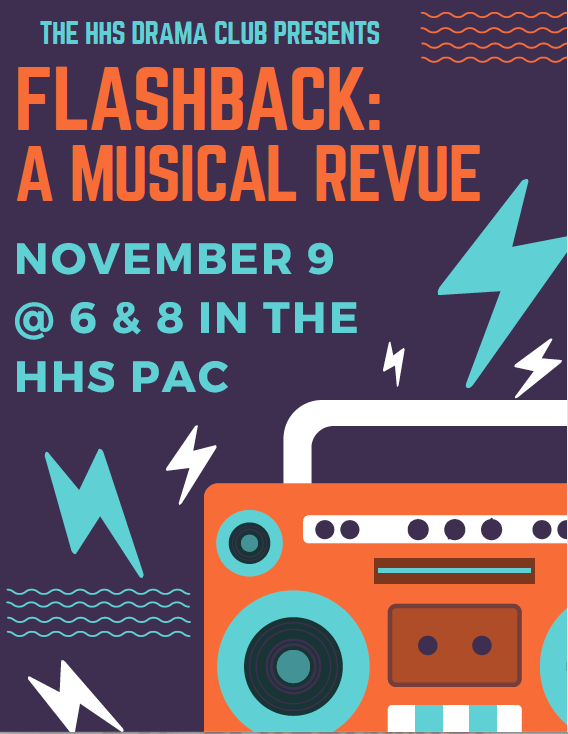 Come to the NMS Musical, Aladdin on November 6 @ 7PM and November 7 @ 2PM & 7PM in the NMS PAC! Tickets can be reserved here:
https://www.vancoevents.com/DNQ
. See you at the show!

MS Football and Volleyball practice has been cancelled today. Please make arrangements for your learner after school.

Red Ribbon Week is October 26th- 30th. which promotes youth staying away from the use of Drugs/Alcohol and Tobacco. Dress up days include: Mon: Wear Red to kick off the week Tue: Wear Bright clothes, to keep your future bright Wed: Stay vested in your life and wear a vest like Mr. Fesler Thur: Follow your dreams and wear PJ's, Fri: Wear a school appropriate costume and pay $1.00.