A reminder there will be no school Friday, April 28th. 🐾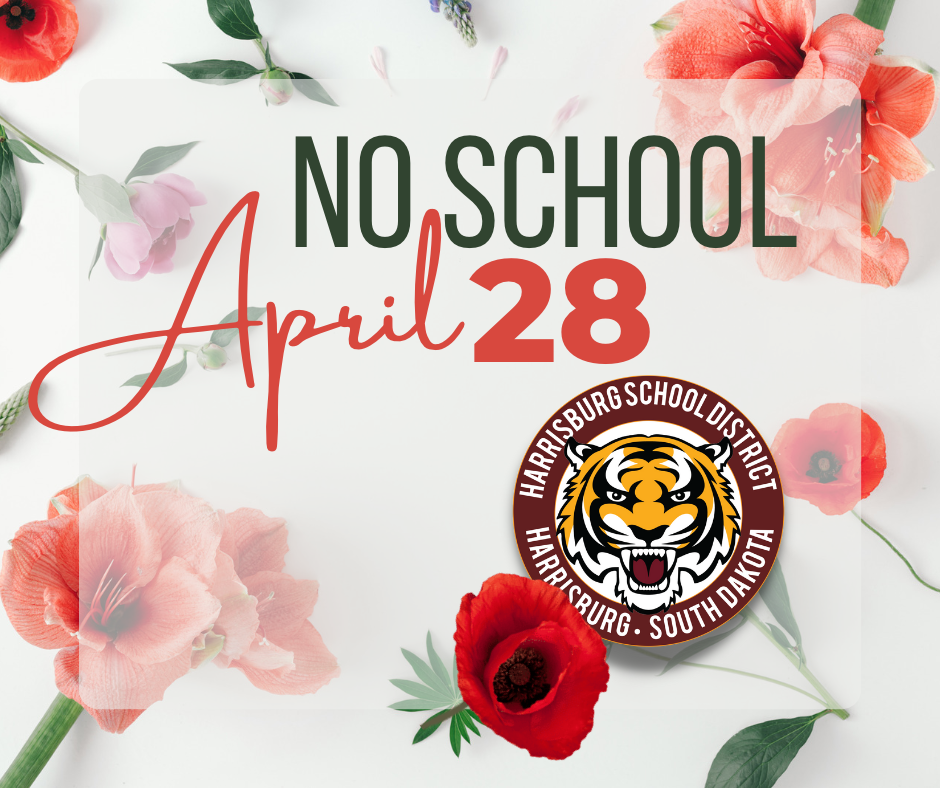 Thanks to all students and staff who participated in Harrisburg FCCLA's safe driving week activities. #SafeDriversSaveTigers #PawsitivelySafe @SDFCCLA @NationalFCCLA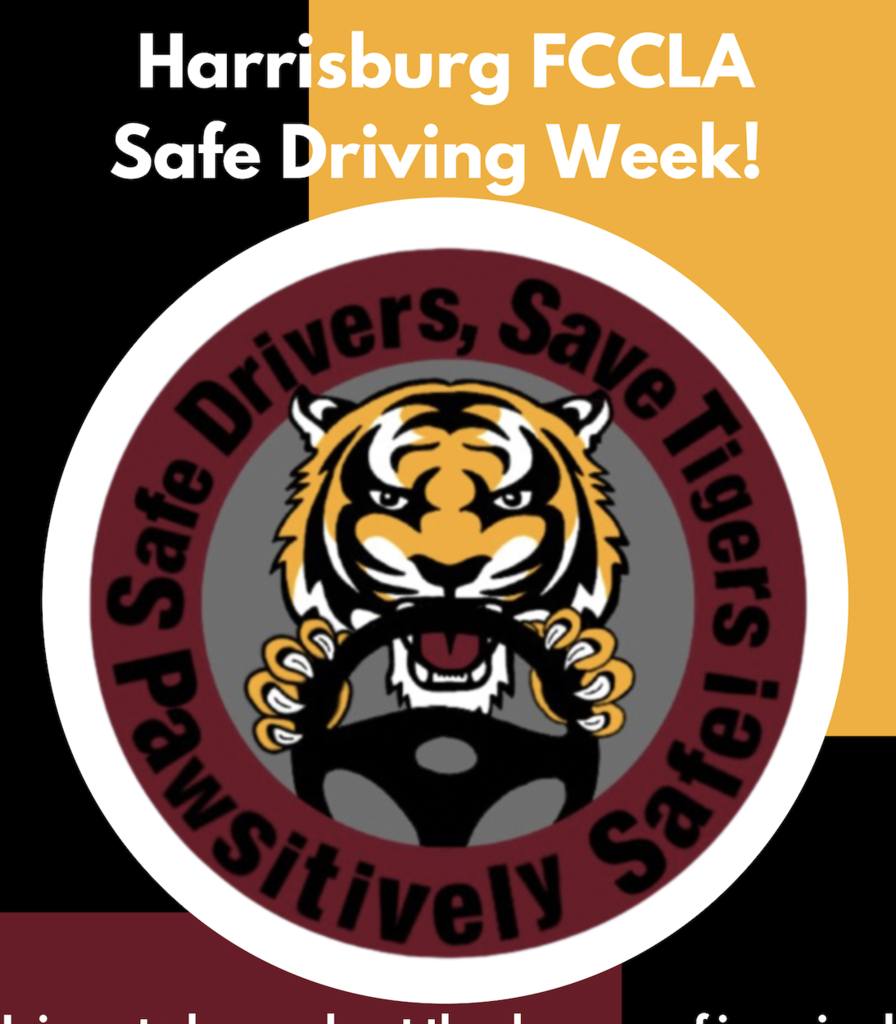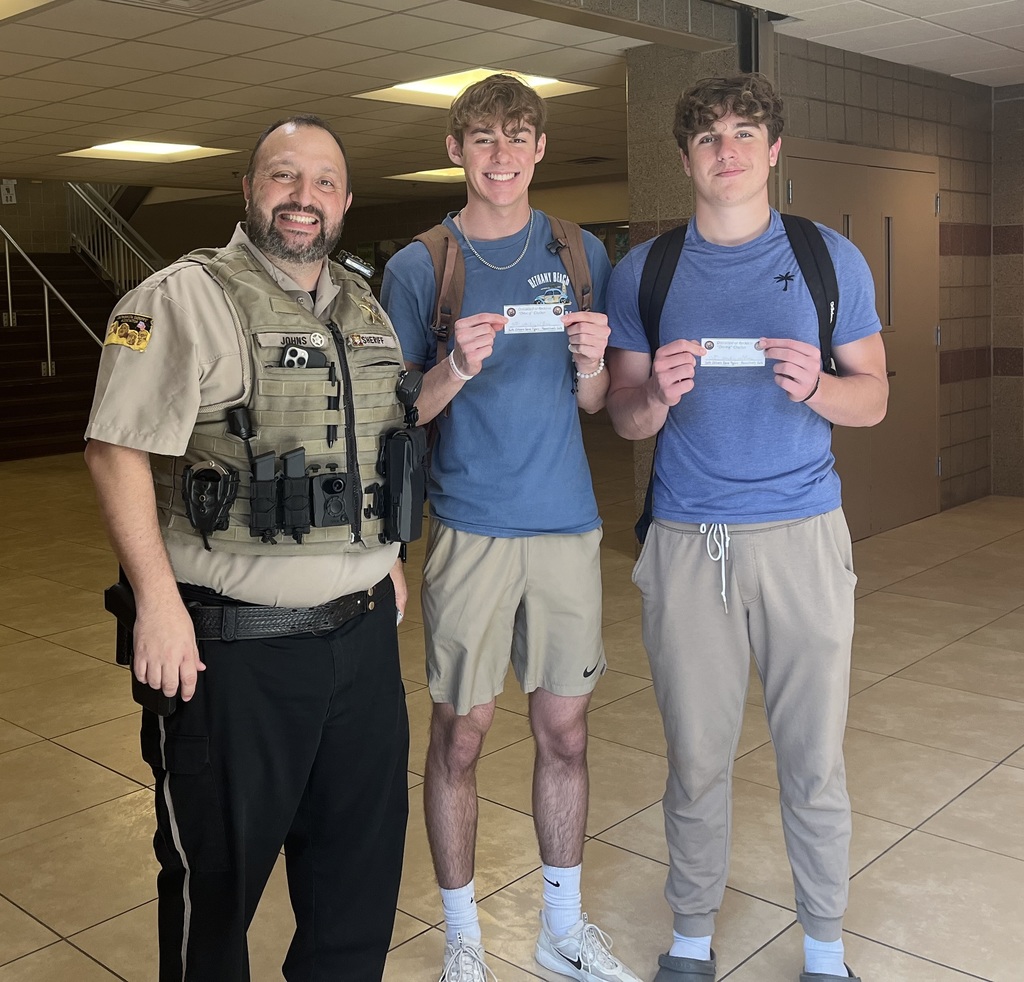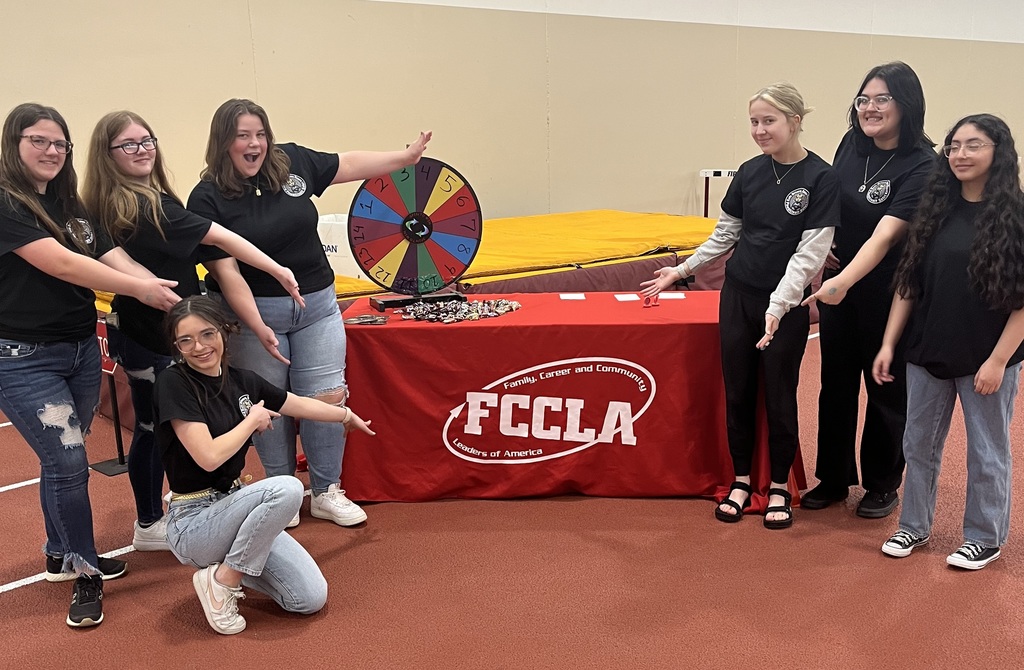 Come and see how American Sign Language and performance can beautifully come together to tell a story through music! Show is May 2 @ 7 PM in the Harrisburg High School Little Theatre. FREE ADMISSION.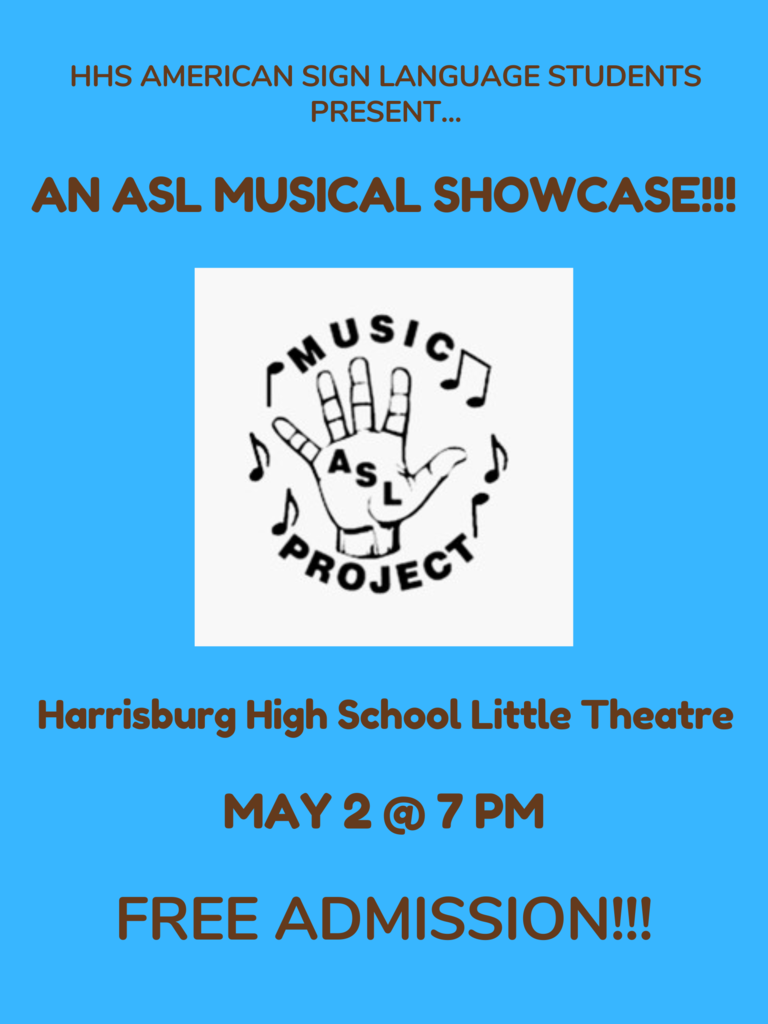 Congrats to our library chess tournament winners!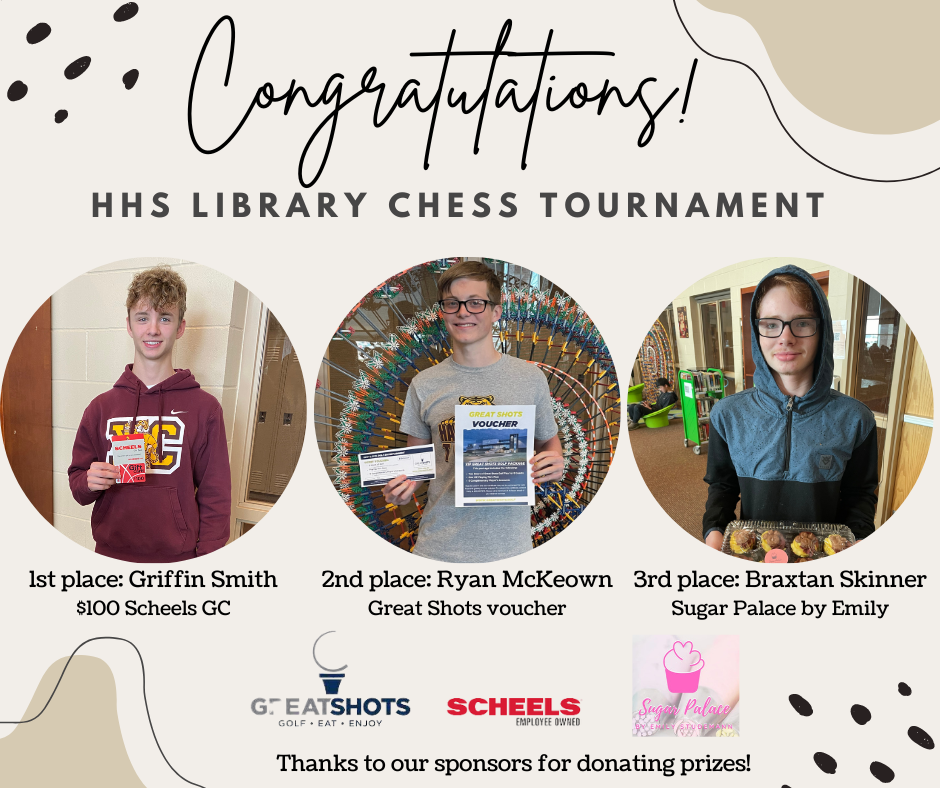 The School Board Election slated for May 9, 2023 will not take place. The School Board had two vacancies which were filled by the two candidates that filed petitions. Mike Knudson and Linda Heerde will be starting their new 3 year terms in July 2023.

A reminder there will be no school Friday, April 7th or Monday, April 10th. 🐾🌸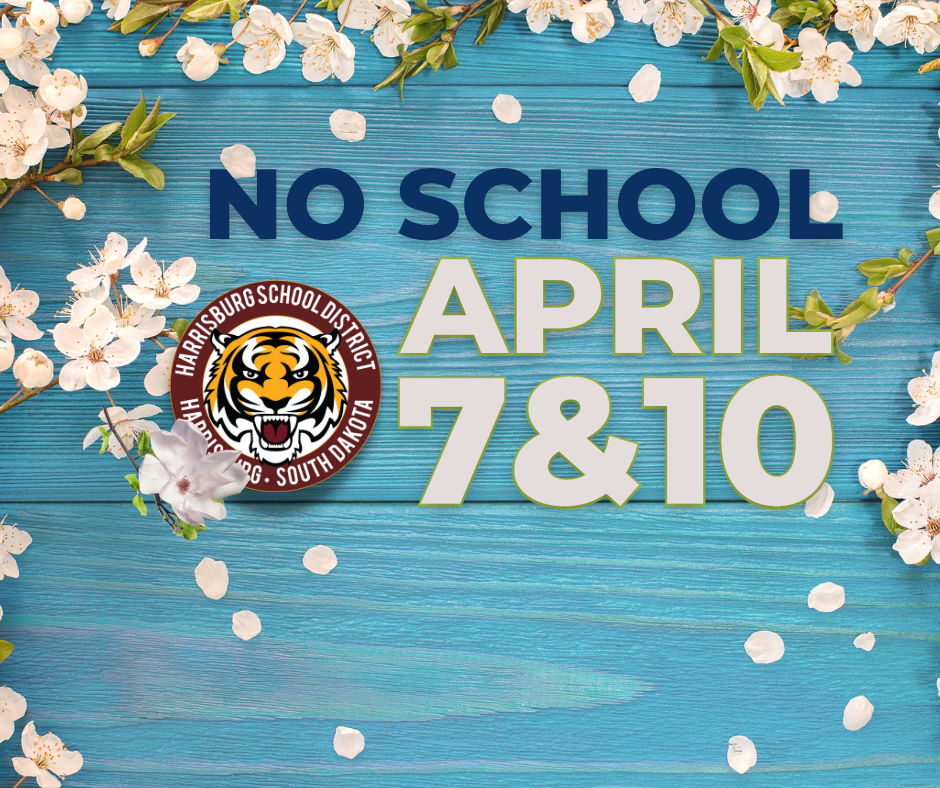 The upcoming school year is just around the corner, and we're getting ready! As one of the fastest-growing districts in the state, it is vital we have accurate student numbers so we can staff appropriately and create teacher and student schedules. Avoid future personal reminders from the District by registering now!
https://bit.ly/HSDAnnualUpdate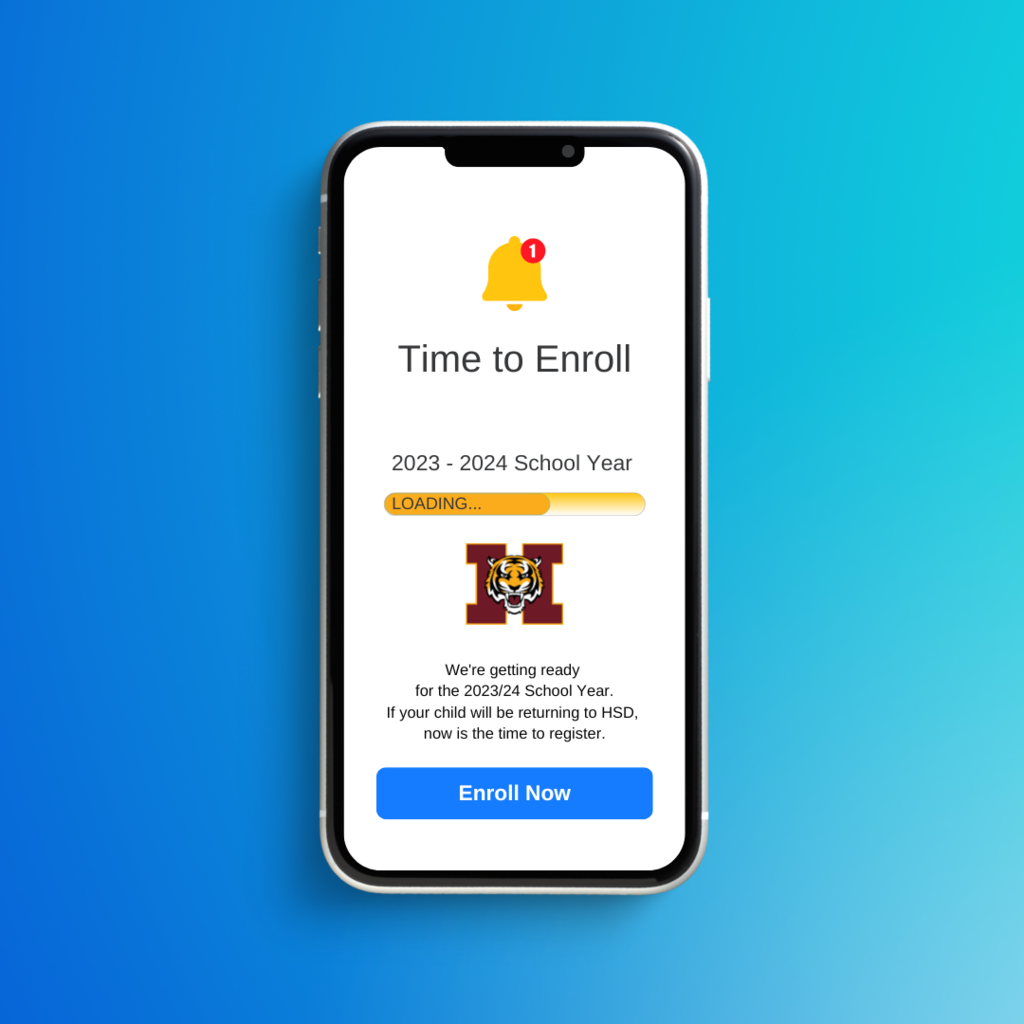 We are #TigerProud of these Harrisburg FCCLA members in showcasing their leadership skills in educating the middle schoolers on the dangers of vaping. #FCCLA #TigersWork @SDFCCLA @NationalFCCLA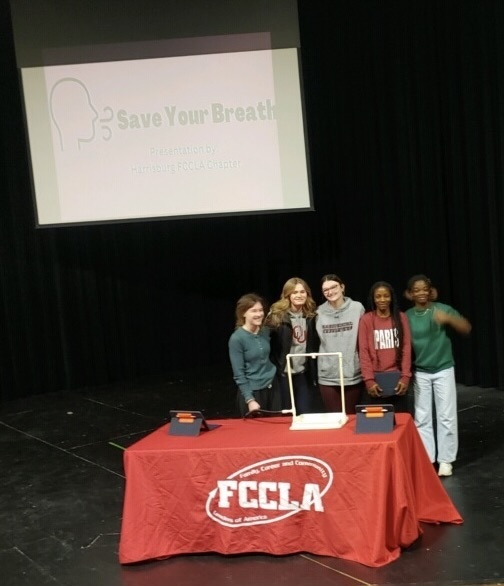 Thank you to HHS own , Ms. Emily Higgins and Ms. Brooklynn Gross, for sharing their experience of being a first year teachers to Harrisburg Educators Rising members. We are #TigerProud that these teachers chose HHS to start their teaching career! @EducatorsRising @EdrisingSD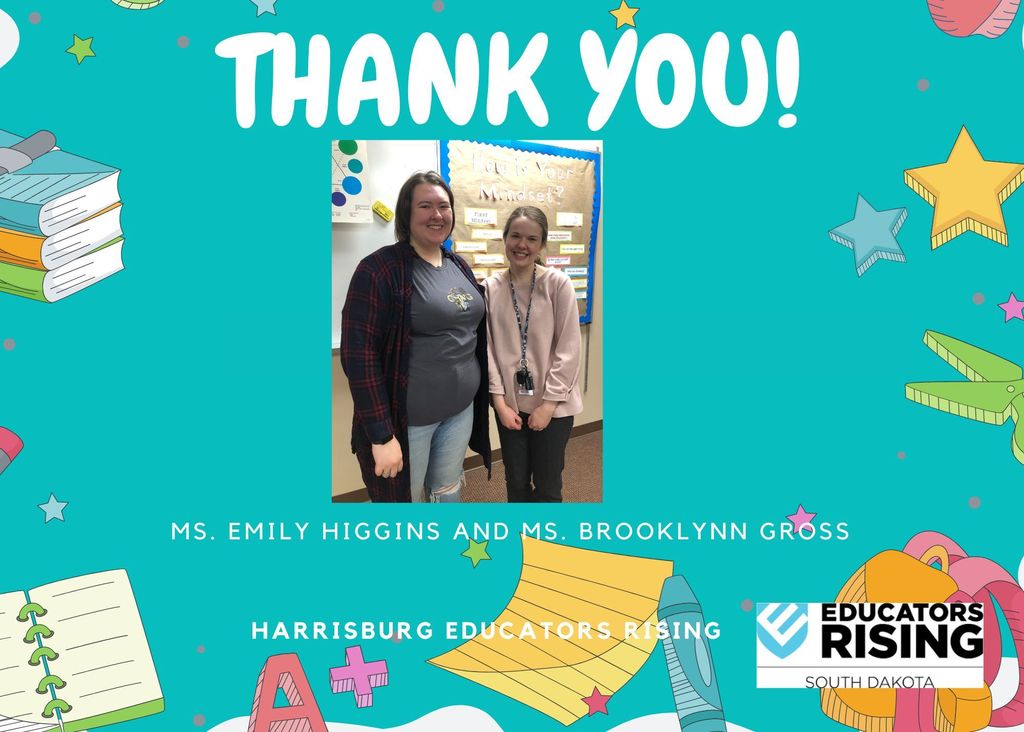 Congratulations to the Harrisburg High School Cheer Team - Recipients of the 2023 Spirit of Six award at the Class AA Boys Basketball Tournament! Thank you for representing your school & community with Tiger Pride!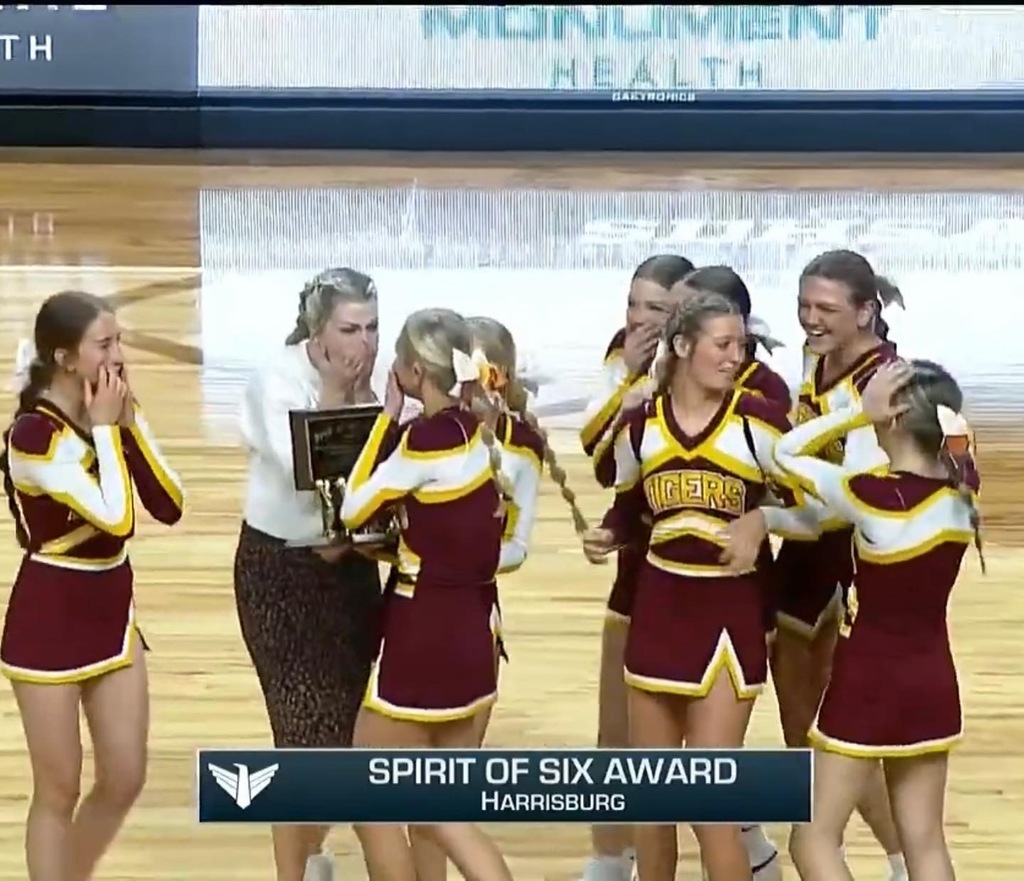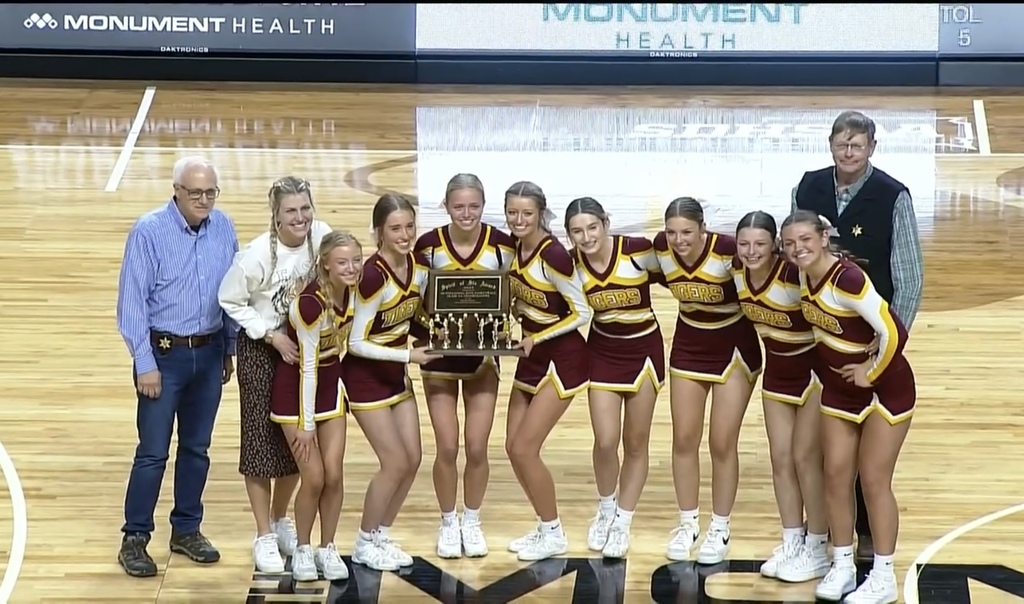 HSD Band JAZZ NIGHT will be on March 21 in the NMS PAC!!! Middle School will take the stage at 7, with High School to follow at 8.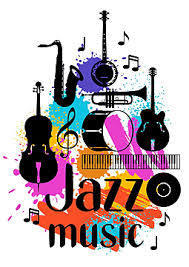 Congratulations to the HHS ProStart Team! We are #TigerProud! 🐾 🎂 ProStart Educator of Excellence: Mrs. Deb Rombough 🍰 2nd Place Cake Team: Aleiya Schilling and Isabella Kruthoff #madeinProStart #TigersWork #CTE #CulinaryArts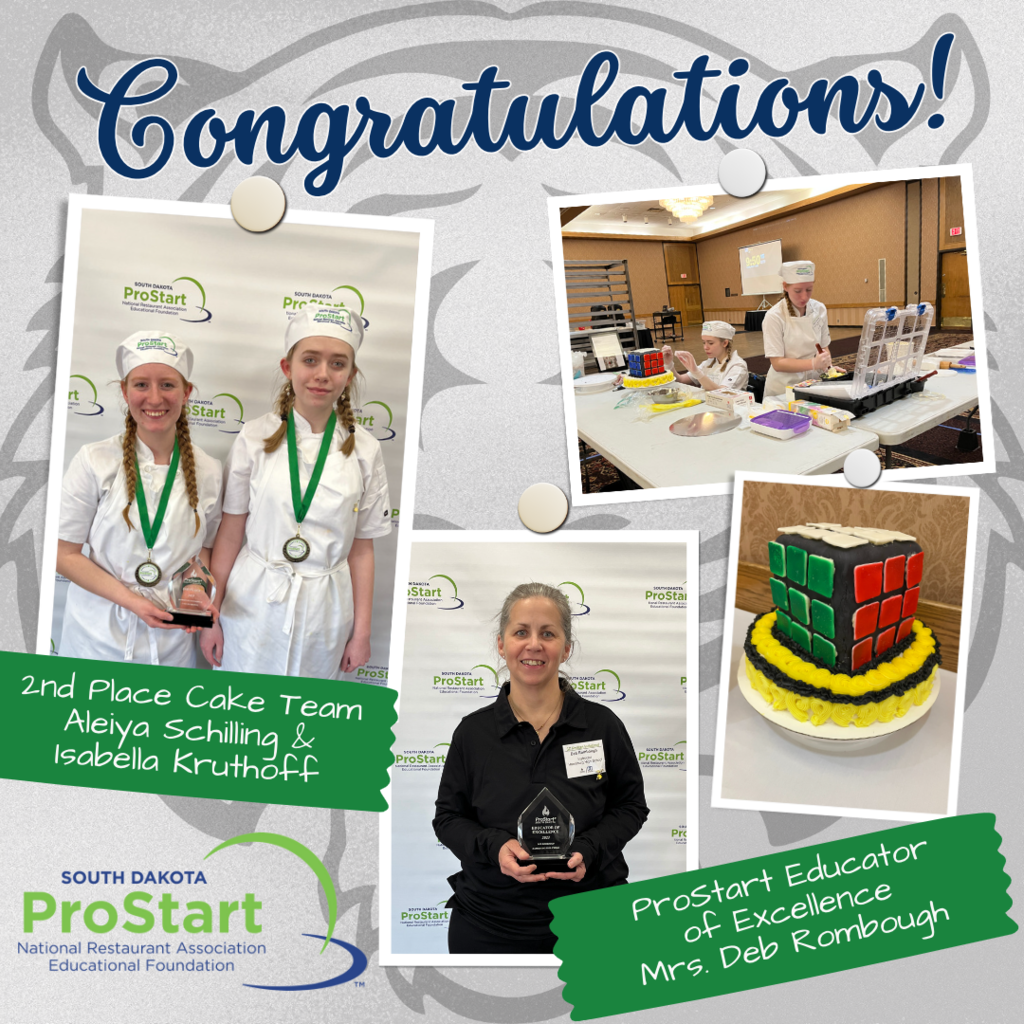 Do you ever wonder how it feels to be working in one of the fastest-growing, most innovative districts in South Dakota alongside the best high school staff in the state while simultaneously teaching General Science? If this is you, APPLY NOW:
https://bit.ly/3mUJYfa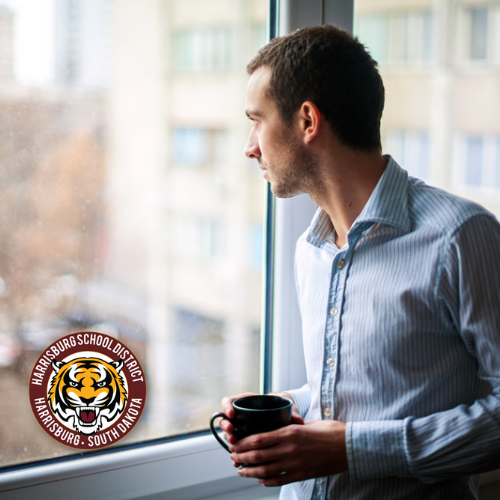 Travel with us to Greece & Paris in June of 2024! All students are invited. Learn more at the information meeting on March 21 at 7pm in the Little Theater at HHS. Contact Randi Murphy with more questions. RSVP here
https://bit.ly/3mrucrC
.
Thanks to 2015 HHS Grad Damon Zomer for flying by the library today to educate future pilots about the opportunities that lie ahead! ✈️ Great pizza for students also, donated by Sioux Valley Coop! 🍕

A reminder there will be no school on Thursday & Friday, March 16 & 17. 🐾🍀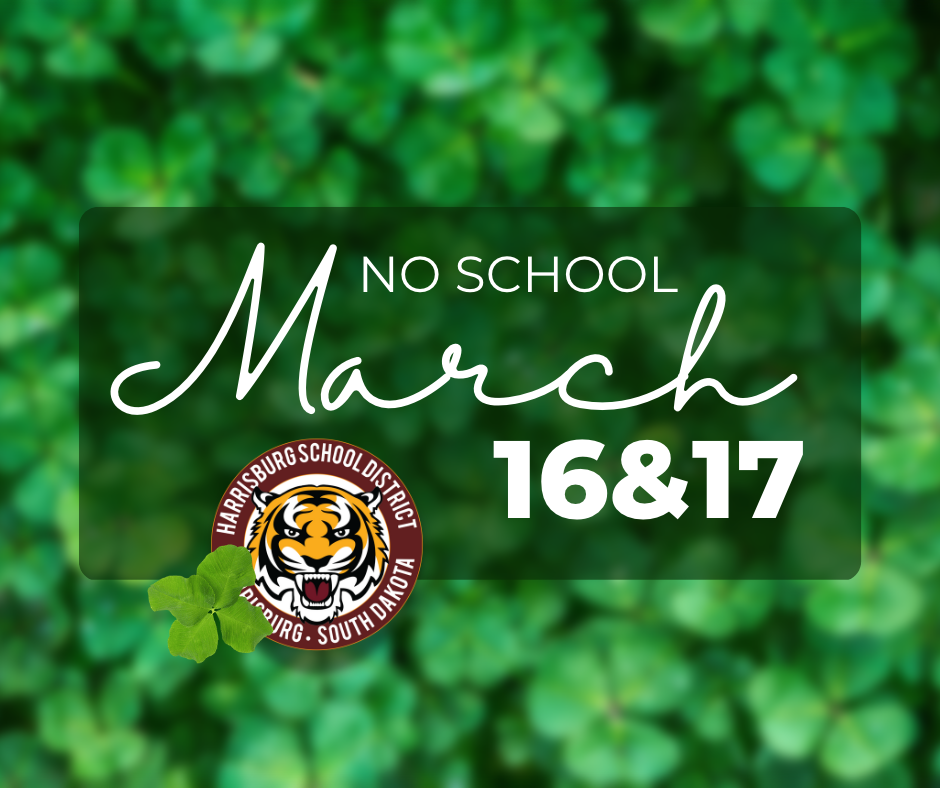 Thank you to Touchmark at All Saints Retirement Community for inviting our cheerleaders in to share March Madness fun with your residents! 🏀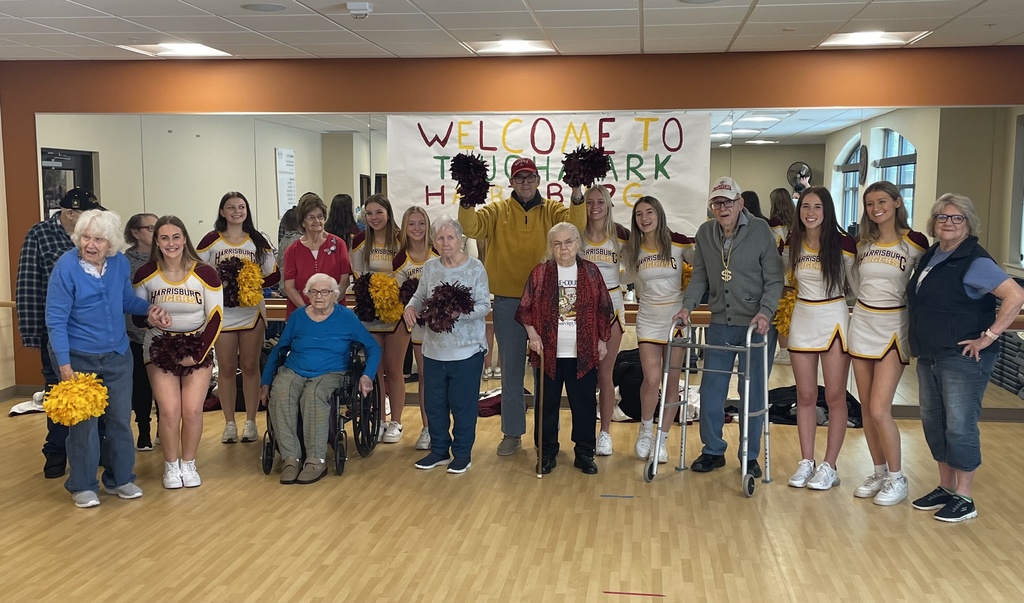 Come to the HHS Show Choir's FINAL performance Monday, March 13 @ 7 PM in the HHS PAC! FREE ADMISSION.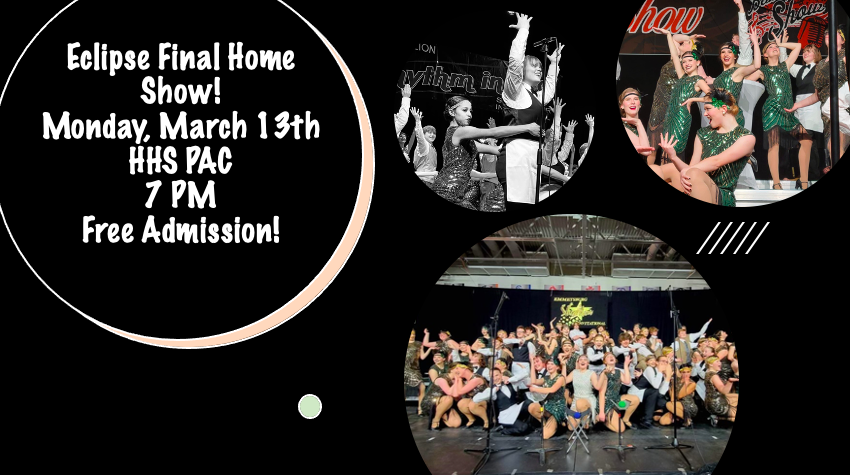 Braided Bread Sales start today! Please contact an FCCLA member, Mrs. Rombough (
deb.rombough@k12.sd.us
), or Mrs. Kern (
tracy.kern@k12.sd.us
) if you would like to purchase. Braids will be delivered the week of April 3, 2023.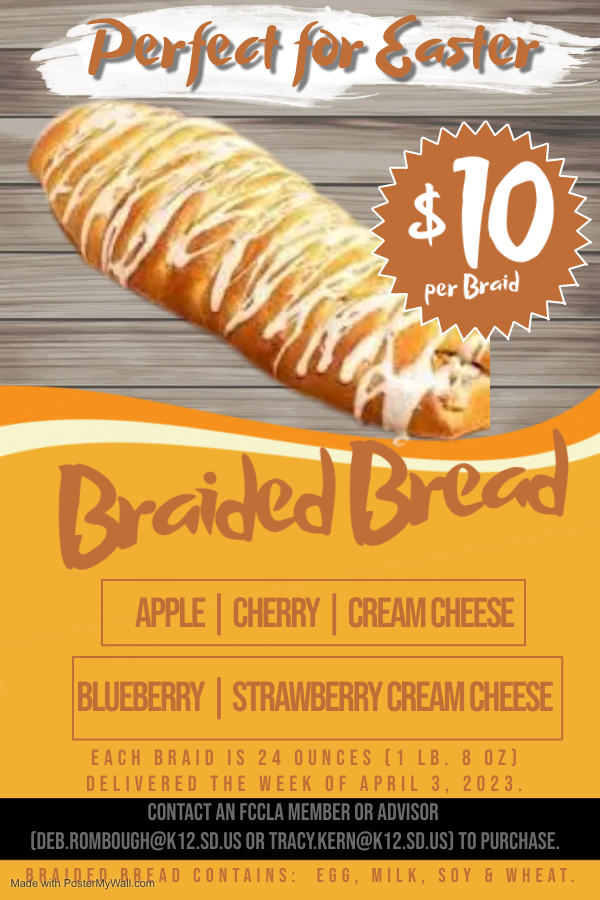 Harrisburg Educators Rising members went "All In for Education" by attending the State Educators Rising Conference this past week at @BlackHillsState. We are #TigerProud of these future teachers! @EdRisingSD @SDEAEducators @RegionV_acte @sdacte #TigersWork